There is no such an enthralling feeling as knowing that you can do a task by yourself. This realization welcomes various pleasant thoughts in one's mind. First, you will see yourself saving costs required to carry out the activity. Second, you will anticipate the praise of your family for being so handy; and thirdly, you will have a clear understanding of how the item you have installed works. All these things were crisscrossing my mind as I planned to install a DIY security system and assemble a treadmill by myself. That's when I knew that there are many unexpected sacrifices you have to make in a bid to DIY.
Taking a Class 
I had to actually sit in a room that resembled the lecture hall in many aspects as we had to be taken through a step by step guide on how to install the CCTV cameras. I bit my lip thinking, wasn't DIY stuff supposed to save us time? But I had to sit through the 20-minute session since, to be honest, I had no clue on how I would get started on fixing the security system.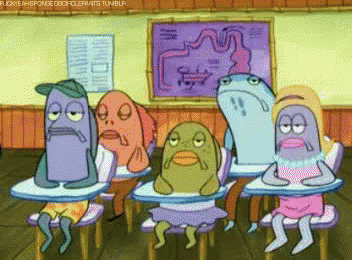 Image Source: Tenor
Buying Books
I didn't concentrate much during the small class session. Therefore, when I got home with the cameras, cords and all the other stuff I had, I realized that there was a lot of matching, testing, and fixing required. In this manner, I suspected there would be a lot of trial and errors in my quest to fix the cameras. Time wasting again! So I decided to get a book that will give me a precise step-by-step guide on how to go about the activity. Another cost!
Consulting DIY People
As for the treadmill, I had to go back to the store to clarify something with the personnel. This happened since I had gone through relevant books and manuals but could not understand how to slide from one exercise mode to another seamlessly using the LED screen. The team was so helpful with their information that I felt I pictured them assembling the machine for me at my house!
Watching Home Improvement Shows
Learning the safety standards of a DIY product is another issue you will have to contend with. More often than not, I find myself anticipating a hitch from a machine that I have fixed myself. Therefore, I have taken the liking to watching home improvement programs just in case I come across a show that gives highlights of the products I have fixed.
There is a lot to DIY than meets the eye. I came to realize that you will not have a walk in the park just because a product is labeled DIY. There are extra costs, time, and risks that you place on your way when you decide that you will have to install or fix a product by yourself. Fortunately, you will become more of an expert in that field if you are able to successfully fix their product through your own devices. I am sure i can handle treadmill and CCTV camera issues in my neighborhood.